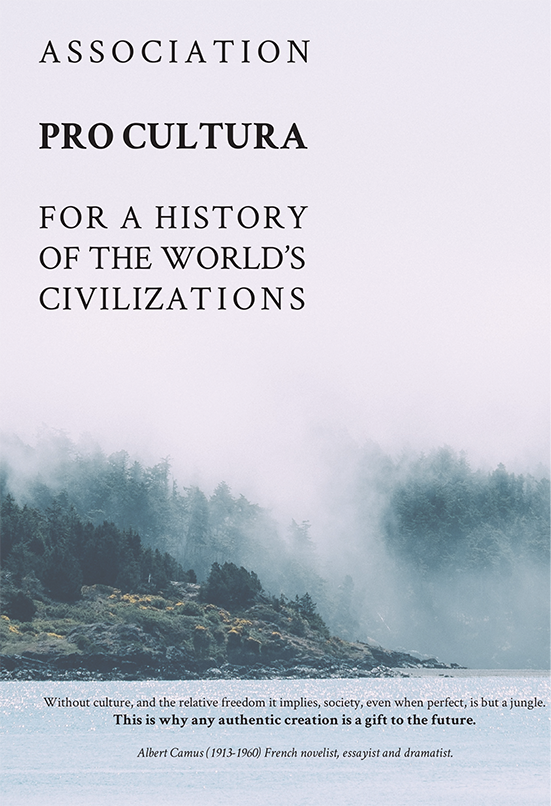 ASSOCIATION PRO CULTURA
FOR A HISTORY OF THE WORLD`S CIVILIZATIONS,
established in 2016, is a nonprofit organisation, based in Bucharest, Romania.

The Association was registered in Romania with organization number C.I.F. 35704815 from 24.02.2016, A1027008.

CONTACT
E-mail: office@pro-cultura.org.ro
Website: www.pro-cultura.org.ro
Our association aim is to create and develop a cultural environment based on professional knowledge and appropriate communication, to ensure an ethical theoretical debate and a quality cultural education in the sense of choosing and pursuing a living based on solid civic principles.
For the fulfillment of the aim and objectives of the association we have targeted from the very beginning the realization of projects for promoting culture and education through culture by themes that support diversity in culture, and last but not least the national cultural message within a universal context.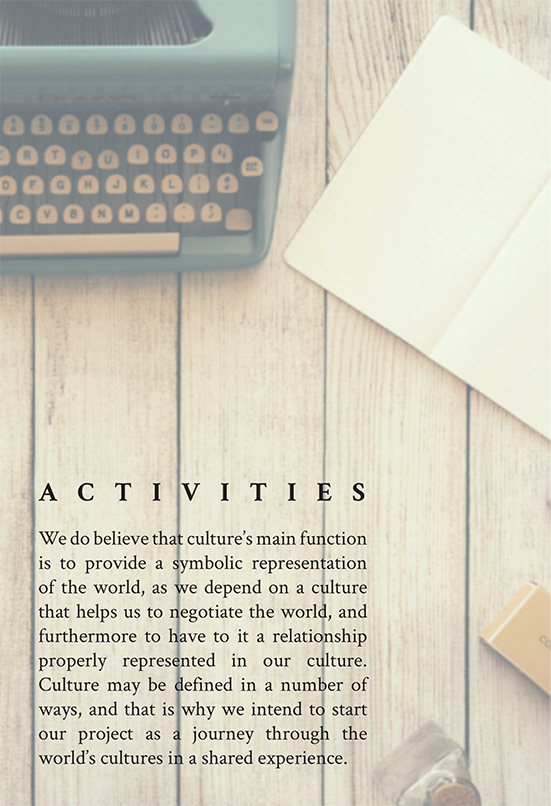 EDITORIAL PROJECTS

PRO CULTURA PUBLISHER
(registered in 2016 by the National Library of Romania – ISBN Center, in the Catalog of Romanian Publishers) was constituted as part of the Association Pro Cultura.
The editorial plan includes subjects promoting:
Romanian and world cultural message through interdisciplinary connections: art and medicine, built heritage and visual arts, collective memory and cultural identity;
editorial titles in the field of architecture and art, to be translated into Romanian language for sharing worthy professional concepts in the Romanian space, to students and young architects and artists, as well as to a larger interested public.
CULTURAL PROJECTS

The initiation of projects and cultural programmes is focusing topics as urban development and the potential of Bucharest city built heritage or built heritage and cultural identity in Transylvania, all involving extensive activities to be carried out in partnership:
academic and field research, online surveys and qualitative research interviews;
dissemination of results within the framework of thematic workshops, conferences, lectures and exhibitions;
realization of printed material: brochures, catalogues, albums and booklets;
promoting the projects through partnerships in local media and online by dedicated websites and social media networks.